Bed Bugs Passive Monitors
Bed Bugs Passive Monitors are simple to use detectors for bedbugs which enable you to easily identify the confirming signs of a bed bug infestation, namely:
Live samples
Cast skins
Faecal traces
They provide the perfect harbourage site for bedbugs and then induce them to leave telltale signs to show you they are present.
In trials the monitors have enabled detection within 12 – 72 hours of bedbugs being introduced to a location, thereby making the problem much easier to resolve and less likely to spread.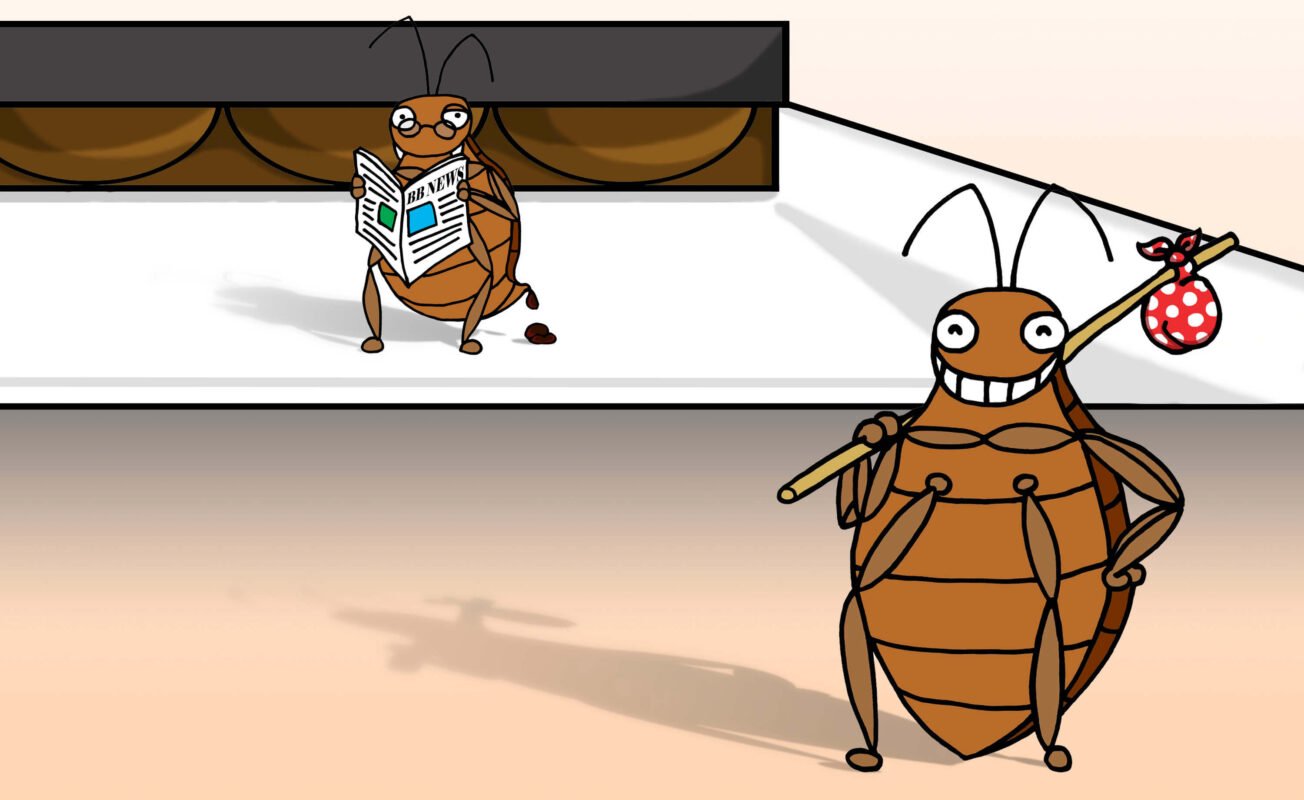 The key benefits of this approach are:
Catching an infestation early limits its spread where it is easier and less costly to resolve
Treatment may be as simple as replacing the monitor and deep cleaning – see Treatment by Passive Monitor replacement report
No glue or chemicals to alert the bedbugs and cause them to scatter
No on-going maintenance such as applying talc
Works with the bedbugs' biology and behavior thus making it impossible for them to become resistant to this method
They provide the perfect quality assurance for thermal, fumigation and green treatments
Chemical free and thus an environmentally sustainable approach to dealing with infestations
No need for costly replacement lures or quarterly service visits (our system is about results not revenue)
Contained in this section of the website you will find all the information you need to know about the product, such as answers to the following questions:
Application notes for Passive Monitors and trial data
As the inventors of Passive Bedbug Monitors we have more field knowledge of their use than any other company in the world.  Although we are slightly flattered by some of the clones and those who have "borrowed" our ideas and terminology, most have sadly not based their work on field observations and developments.  We provide the documents below to illustrate their efficiency and to help people to use them as part of their bedbug detection and eradication strategy.
Initial field trial results and data – Report illustrating the field trial results of passive bedbug monitors conducted by an independent pest control firm.
Monitor DAta and Results
Treatment by passive monitor replacement – In some situations treatment is possible through the replacement and targeted cleaning of areas with light bedbug infestations.  This development protocol outlines the necessary steps
Treatment By Passive Monitor Replacment
2011 field trial update on passive monitors – As part of our ongoing commitment to developing the passive monitor technology we have conducted a number of tests.  This document indicates where the technology can be utilised in a practical way to assist with early detection and control of bedbugs.
Monitor Field Data Update 2011
Optimising furniture to reduce the impact of an infestation of bedbugs – Tips and principles for optimising furniture in advance of an infestation of bedbugs to aid early detection and reduce the spread.
Optimisation of furniture
Where can I buy Passive Monitors?
USA and Canada Passive Monitors are available branded as the PackTite™ Passive Monitor available  from Amazon
Canada (local supply) BedBug Mutts
UK, EU and ROW supply via our Online Shop.
Or Via Amazon UK where it is available for Prime delivery
VISIT OUR SHOP